Bhubaneswar: Odissi dancer and choreographer Saswat Joshi collaborated with a UK-based production house to introduce the folk dance form "Dhemsa" of Odisha to the world.
He is choreographing a sequence for an upcoming feature film called "Wheels of Civilization".
The film is about four doctors, who visit a tribal hamlet in Koraput of Odisha.
"These doctors find that the entire tribal community in the village believes in superstition. They will try to change their mind, "said Saswat, who refuses to reveal more about the story.
As the protagonists (doctors) learn about the culture of the tribal village, the film also highlights the distinct characteristics of the Koraput tribes, emphasizing the folk art of "Dhemsa".
"We highlighted the dance form in the film. It is a form of festive dance. When the people of the village get together for the wedding or any celebration, they dance to the tunes of dhol, tasa, tamak, changu and mahuri. They have incredible synchronization. When they move, they flow like a river, "says Saswat, who used costumes in white, green and blue for the dance sequence, which also features international dancers.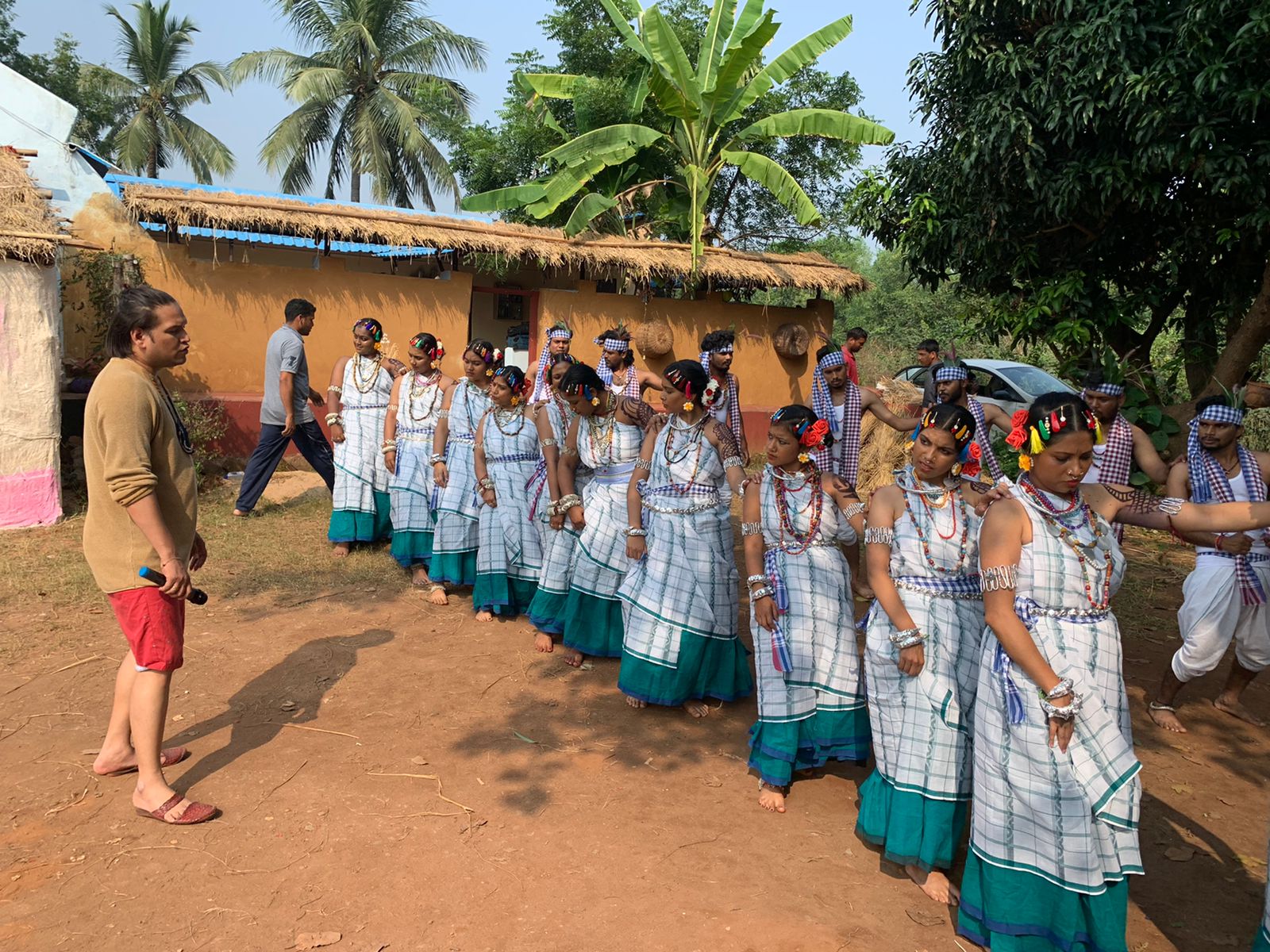 The film is the brainchild of a London-based doctor from Odia who wanted to showcase the country's culture. "During the Diwali celebrations, a video of my performance in front of the Eiffel Tower – which had gone viral on the Internet – was shown in Trafalgar Square in London. This is how the directors of the film spotted me and contacted me to lead the choreography team, "he added.